Semtech

- Semtech Corporation is a leading supplier of high-quality analog and mixed-signal semiconductor products. The company is dedicated to providing customers with proprietary solutions and breakthrough technology in power management, protection, advanced communications, human interface, test & measurement, as well as wireless and sensing products. The Company's integrated circuits (ICs) are employed in communications, computer and computer-peripheral, automated test equipment, industrial and other commercial applications.
Power Supplies 101
Publish Date: 2011-09-27
Linear and switching regulators defined including common terms used in voltage regulators and a walk through of part selection.
Duration: 20 minutes
PoE Circuit Protection
Publish Date: 2011-09-27
PoE differential mode TVS circuit protection including applications that use the protection devices and basic implementation into Ethernet systems.
Duration: 5 minutes
Transient Voltage Protection for Ethernet Interfaces
Publish Date: 2011-09-27
RClamp and TClamp high-speed, high-surge TVS devices are proven solutions for safeguarding even the most sensitive Ethernet interfaces from transient threats.
Duration: 15 minutes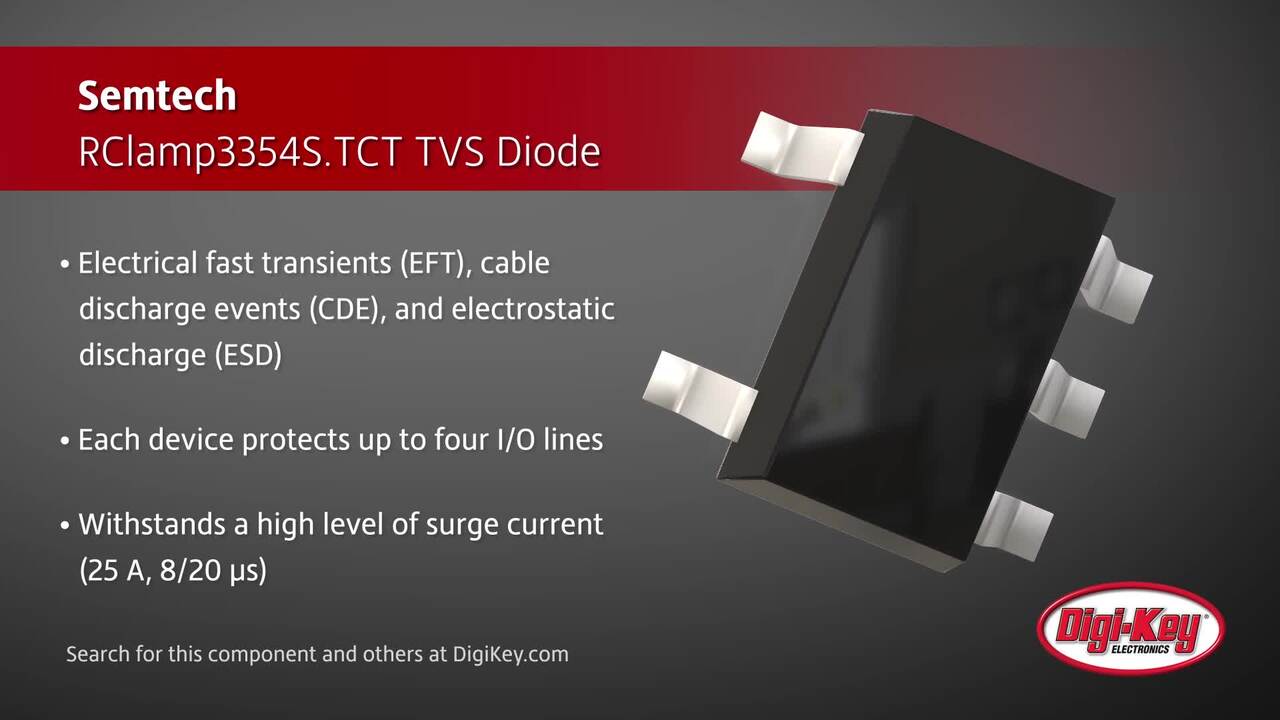 Semtech RClamp3354S.TCT TVS Diode | Digi-Key Daily
RClamp3354S.TCT RailClamp® TVS diode protects sensitive components connected to high-speed data and transmission lines from overvoltage caused by electrical fast transients (EFT), cable discharge events (CDE), and electrostatic discharge (ESD).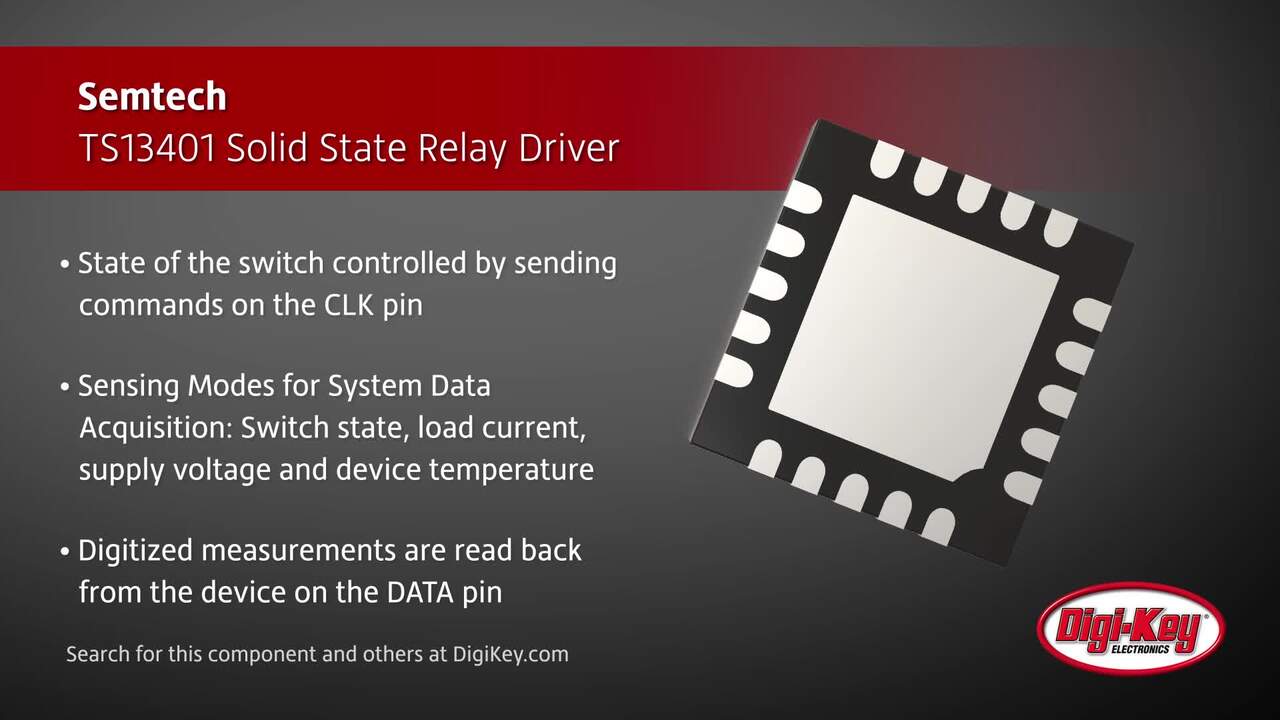 Semtech SX1276 Transceivers | Digi-Key Daily
The SX1276 transceivers feature the LoRa® long-range modem that provides ultra-long-range spread spectrum communication and high interference immunity while minimizing current consumption.
Additional Content
Brochures and Catalogs

Product Information

Application Notes - View All

Articles